Teen film begins shooting on Isle of Man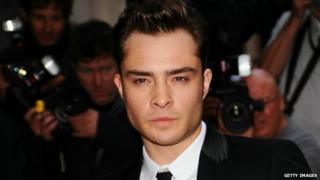 A film directed by the man behind Hollywood blockbuster I Know What You Did Last Summer has started shooting on the Isle of Man.
Principal photography work for teen movie Take Down, directed by Jim Gillespie, began in Wales on 2 June.
The Pinewood Pictures film stars Gossip girl's Ed Westwick and The Vampire Diaries' Phoebe Tonkin.
The production is one of the recipients to benefit from a multi-million pound grant offered by the Welsh government.
The Welsh Media Investment Budget of £30m was announced on 2 June with the aim of generating growth and jobs.
The plot follows a group of privileged teenagers sent to a school for troubled children who are taken hostage and their struggle to escape.
It will be shot in Wales, the Isle of Man and Pinewood Studios.