Volunteer call for Calf of Man seal count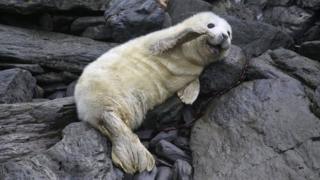 Volunteers have been asked to come forward to help record seal pup numbers on a remote islet near the Isle of Man.
The survey takes place in October and is being conducted by marine officers from the Manx Wildlife Trust (MWT).
Successful candidates will be given training and expected to spend a week on the Calf of Man, off the Isle of Man's south coast.
An MWT spokesman said applicants should know unpredictable weather could mean an extended stay.
It is thought that about 40 seals are born every year on the Isle of Man.
More information about the project can be found online.