Isle of Man public consulted on police codes of practice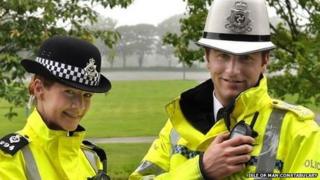 People in the Isle of Man are being consulted on government plans to update police codes of practice for the first time since 1998.
The codes relate to the exercise of police powers on a range of matters including arrest, stop and search, questioning and interviews.
Home Affairs Minister Juan Watterson said the proposed codes are essentially the same as those in England and Wales.
A six-week consultation runs until 3 November.
The consultation will be used to gather feedback before legislation is submitted to Tynwald.
Mr Watterson said: "Since the current codes came into operation 16 years ago there have been significant changes to legislation and operational practices relating to criminal law and human rights.
"The proposed new codes are essentially the same as those used by police forces in England and Wales, with some small but important changes to meet the needs of the Island."
Subject to approval, the intention is to bring the new codes into operation at the same time as the Criminal Justice, Police Powers and Other Amendments Act 2014, which gained Royal Assent in May.
During the consultation the public's views will also be sought on police procedures in respect of alcohol found in the possession of minors and drinking in public places in the Isle of Man.