IoM ferry firm to operate extra sailings to Liverpool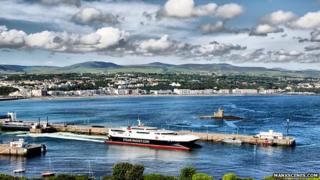 The Isle of Man Steam Packet Company has announced 48 additional seasonal sailings to Liverpool next year.
The new schedule also includes extra year-round services to Heysham, as well as winter services to Birkenhead and seasonal Dublin and Belfast crossings.
Normal services between the Isle of Man and Liverpool resumed on Monday after repairs to the Manannan fast craft.
The ferry operator said the 96-metre (314ft) catamaran will be used for the additional sailings.