Isle of Man minimum wage for over 21s now higher than UK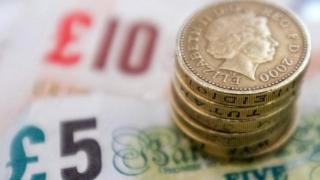 The minimum wage for workers aged 21 or above in the Isle of Man has increased by 25p per hour, the government has confirmed.
The Department of Economic Development (DED) said the 3.9% rise means the minimum wage is now £6.65, 15p higher than the UK.
A DED spokesman said the minimum wage for workers aged between 18 and 20 on the island would remain at £6.40.
Minimum levels for those aged 16 and 17 remain at £4.67 and £5.24 respectively.
The figures were approved in July's sitting of Tynwald following recommendations by the Minimum Wage Committee.
The figure in Guernsey also increased on Wednesday to £6.65 for those aged 21 or above with the figure 2 pence lower in Jersey.