Douglas IT centre: Tynwald to consider plan to convert government estate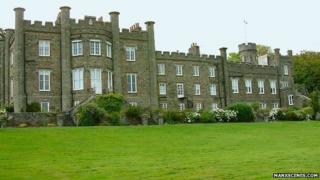 The Manx parliament will be asked to approve the sale of a £5m government-owned estate to create an IT training centre in Douglas.
Plans to create a technology centre at the Nunnery Estate were proposed by the Manx Educational Foundation (MEF) more than a year ago.
A new business plan will be submitted to Tynwald in the November sitting.
The new centre would provide undergraduate degrees and bespoke courses for Manx-based companies.
Responsibility for the conversion of the site would be shared by MEF and Business Doctor Investments Limited.
Economic Development Minister Laurence Skelly said the new centre would prepare island workers to enter the "rapidly growing" e-business sector.
"The biggest obstacle to growth in e-business [in the Isle of Man] is the ability to attract skilled staff, and the shortage of such staff is already impacting upon expansion and inward investment," he added.
The Nunnery Mansion House was built in 1823 and the estate includes a chapel, stables and two swimming pools.