Main Isle of Man road to close for 10 days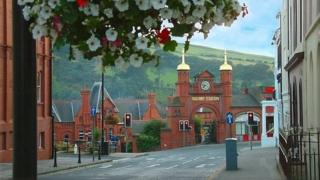 A main road through the centre of the Isle of Man's finance district is due to close for 10 days to allow for resurfacing work, said the government.
Athol Street in Douglas will be closed from 14 November between its junctions with Prospect Hill and Peel Road.
An infrastructure spokesman said sections of the road will reopen as work progresses but the entire route will not be open 24 November.
The work is part of a multi-million pound scheme to regenerate Douglas.