Douglas parking charges dropped after retail backlash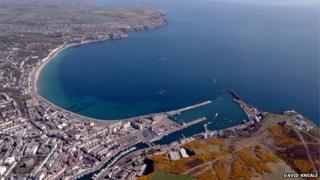 Plans to increase parking charges on Douglas promenade have been dropped after a backlash from retailers.
A cut in free disc parking time was put forward by the government in a bid to encourage shoppers to use paid-for car parks.
Douglas Borough Council opposed the plan as "another nail in the coffin" for the town.
A Manx government spokesman said the changes had been dropped after discussions with retailers.
The proposed measures would have seen a cut in free parking from two hours to one, expected to generate an income of about £200,000 from government-owned car parks.
Stephen Bradley from the Chamber of Commerce said retailers in Douglas were "absolutely flabbergasted" by the plans.
"The changes came as a bolt out of the blue," he said.
"Small changes like this have a huge impact on people and how they decide to shop - we admire the minister for looking again - these were not the right cuts to make".
The government said it would help to boost Christmas trade by including free parking at Chester Street car park on Saturdays, Sundays and Thursday evenings.