Tenders invited for Isle of Man quayside development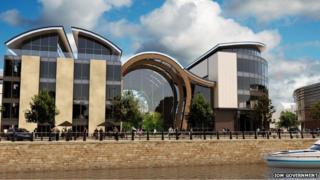 The Manx government has invited developers to come forward with ideas to transform prominent quayside sites in Douglas.
The two areas, which are currently car parks on Lord Street and Parade Street, occupy more than three acres.
Subject to planning, it is hoped the development will include leisure facilities, a hotel, shops and offices.
Infrastructure Minister Phil Gawne said potential designs need to "set the standard for future development".
He added: "This is an opportunity to develop a prime area in Douglas fronting the inner harbour and marina and close to the main shopping streets."