Extra flights added between Glasgow and Isle of Man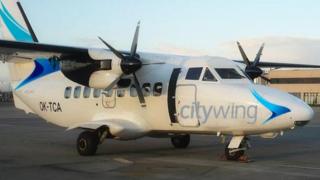 The number of direct flights between the Isle of Man and Glasgow is set to increase from May, Citywing has announced.
More than 8,000 people have used the service since it was reintroduced on 31 March 2014 ahead of the Commonwealth Games in Glasgow.
From May the company will operate 11 return flights a week.
Managing Director David Buck said the extra flights have been added to match a "clear demand".
He said they were "delighted to increase the service between the two Celtic communities".
Citywing is also currently in talks with Blackpool Airport about resuming passenger flights to and from the Isle of Man.