Sport Aid scholarships awarded to 52 Manx athletes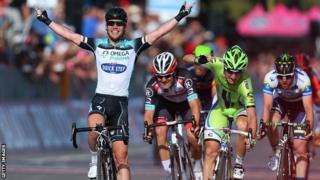 More than 50 athletes have been chosen for the Isle of Man Sport Aid's (IOMSA) 2015-16 scholarship programme.
Each scholarship provides a combination of financial support towards travel and equipment plus access to services at the Isle of Man Sport Institute.
IOMSA chairman Sarah Corlett said previous recipients had gone on to win World, Commonwealth and Olympic titles.
Isle of Man Cycling's regional school of racing will also receive support.
All athletes were nominated by their sport's governing body before facing a "rigorous selection process" by the IOMSA committee.
Miss Corlett said the success of Sport Aid recipients over 20 years has been "invaluable in promoting the Isle of Man to a global audience".
She said: "We have a remarkable number of high performers in an ever-increasing range of sports, achieving outstanding levels of accomplishment.
"We are also doing more than ever to ensure that pathways are established to higher levels of competition and development for others to follow in their footsteps."
Sponsors include Tour de France sprint specialist Mark Cavendish and millionaire businessman Albert Gubay.
Isle of Man Sport Aid, a registered charity, also receives backing from businesses and the Manx government.
All scholarships will be awarded at the Isle of Man Sports Awards at the Villa Marina on 26 March.