IoM firm to operate extra 48 sailings to Liverpool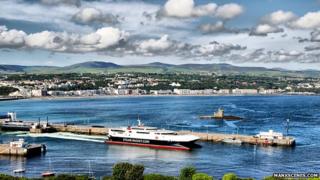 The Isle of Man Steam Packet Company will operate 48 additional sailings to Liverpool this summer.
The fast craft Manannan will return to service on 26 March for the summer season and operate a twice daily service to Liverpool.
A spokesman said the extra services have been added to meet increased demand.
The 96m (314ft) catamaran will also sail to Dublin and Belfast, starting on 1 April.