Manx electricity bills to increase by 2.2%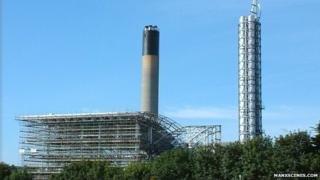 The cost of electricity in the Isle of Man will go up by 2.2% from April, the Manx Utilities Authority (MUA) said.
A company spokesman said the changes will mean an increase of about £24 a year for the average customer.
It is slightly lower than the previous year's increase of 2.5% which followed a three-year freeze.
MUA chairman Alfred Cannan said he was "well aware of the financial pressures" on many consumers and "we are doing our very best" to keep prices down.
The company also announced that the average customer will pay around £12 a year more on their water rate.
Manx Utilities was formed on 1 April 2014 following the merger of Manx Electricity Authority and the Isle of Man Water & Sewerage Authority.
Charges and rates are scheduled to be reviewed again on 1 April 2016.