Isle of Man gifts £50,000 aid to help 'scarred' countries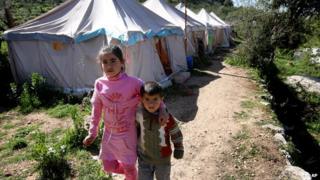 The Isle of Man has gifted £50,000 to international charities working to improve the lives of "thousands of vulnerable people" said the government.
Medair UK is to receive £20,000 to support Syrian refugees in Lebanon and £20,000 has gone to Plan International (UK) which works in Mozambique.
A further £10,000 has been awarded to Save the Children to help youngsters affected by violence in South America.
The government said the gift will help thousands of vulnerable people.
'Scarred' countries
Chairman of the International Development Committee (IDC), Phil Gawne added: "These charities urgently need funding to deliver emergency aid in countries scarred by conflict and natural disasters."
In Lebanon, the cash will go towards building medical clinics, in northern Mozambique to constructing toilets and washing facilities and in South America, in support children affected by violence and organised crime.