John Greenwell: Accidental death verdict for Manx Grand Prix tourist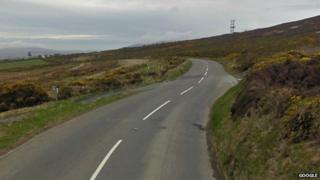 A verdict of accidental death has been recorded at the inquest of a motorcyclist from Oxfordshire who was killed in a crash on the Isle of Man.
John Greenwell, 58, died on the Creg Ny Baa back road (B12) near the junction with Honey Hill whilst visiting for the Manx Grand Prix on 28 August 2014.
Douglas courthouse heard the mechanic, from Eynsham, died from multiple injuries due to blunt force trauma.
Mr Greenwell was pronounced dead at the scene with two collapsed lungs.
No other vehicles were involved in the crash.
Coroner John Needham said the Manx government should repair and replace chevron warning signs which should have been in the area at the time.