IoM street collection raises £16,000 for Nepal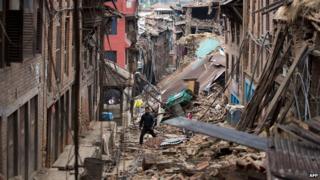 A street collection in the Isle of Man has raised nearly £16,000 to help those affected by the Nepal earthquake.
The collection, coordinated by the One World Centre, was held between the 2 and 3 May in Douglas, Ramsey, Peel, Castletown and Port Erin.
A spokesman said the money has gone directly to the Disasters Emergency Committee (DEC) to be distributed to aid agencies working in the country.
DEC said it will be used to help millions of people in need of help.
Eight million people have been affected in Nepal - more than a quarter of the country's population.