Isle of Man village regeneration completed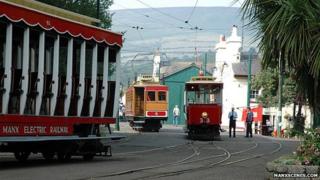 A million pound regeneration project to "strengthen the heart" of a village in the Isle of Man has been completed, according to the Manx government.
The six-month scheme in Laxey on the east coast of the island was the culmination of several years of preparation work.
It involved creating a village square and improving disabled access at the Manx Electric Railway station.
MHK Steve Rodan said it has "created a focus for residents and visitors".
The end of the regeneration scheme will be officially marked by the unveiling of a statue in Laxey on Saturday.
The sculpture is dedicated to all those who worked in the Laxey mines between 1825 and 1929.
Laxey is best known for the Great Laxey Wheel, the largest working waterwheel in the world, which was built in 1854 to pump water from the town's deep lead and zinc mines.