Manx Gas prices in Isle of Man to fall by 3.5%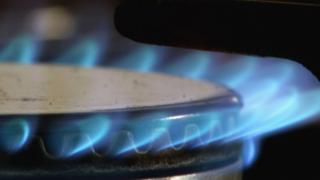 Manx Gas has announced a 3.5% price cut - bringing down the average household gas bill by about £29 a year.
A spokesman for the energy firm said it was due to "lower priced gas purchases and operational efficiencies."
Last year the Isle of Man government announced that gas prices were to be regulated for the first time.
The four-year voluntary arrangement commits Manx Gas to limiting its profits - any excess profits have to be returned to customers.
The new pricing structure is backdated to 1 April.
Manx Gas managing director Tony Nicholls said: "Since the introduction of the regulatory agreement in 2015, the level of return generated is capped at 9.99%.
"Any excess profits above this level must be returned to the customer base in the form of a Regulatory Adjustment."
The deal has been coordinated by the Office of Fair Trading in association with the Department of Economic Development and Manx Gas.