The Guild: Thousands enter Isle of Man arts event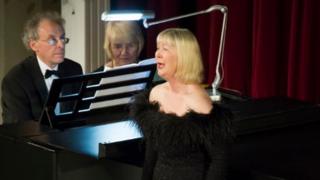 More than 4,000 performers are expected to compete in the Isle of Man's largest arts event of the year.
Known locally as "The Guild", the competition - which was first held in 1892 - has 200 classes in singing, music, speech and dance.
The climax will see finalists compete for the ultimate prize, the Cleveland Medal, which was won by soprano Karen Elliot in 2015.
It is the 100th year the event has been held at the Villa Marina.
A spokeswoman said a series of new classes are being introduced this year.
She said: "There will be something for everyone from ballet to rock music and modern dance to folk singing."
Chairman Sarah Kelly said: "The festival has always moved with the times and this is a new era of change to broaden the appeal to new audiences and performers."
The event which begins later will conclude on 30 April.