Isle of Man TT 2016: Mountain Road becomes one-way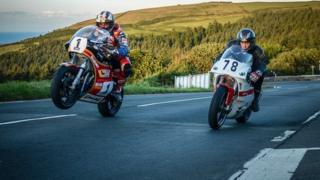 The Isle of Man's A18 Mountain Road has been converted into a one-way system in preparation for the TT fortnight, the government has said.
The system was introduced in 2007 as a safety measure to reduce the likelihood of head-on collisions on the road.
The road will remain as a one-way system until 13 June.
The first Isle of Man TT practice session will be held on the Mountain Course on Saturday with the opening Superbike race next week.
About 43,000 fans visited the Isle of Man during last year's festival.