Job losses as Nationwide set to leave Isle of Man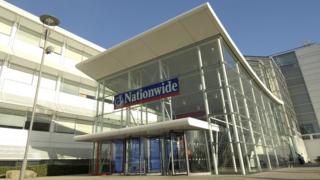 Seventy people will lose their jobs at Nationwide International, after the building society announced it will close its Isle of Man operation.
The company said its office, situated in St George's Street, Douglas, "is no longer sustainable".
Executive Director, Chris Rhodes, said the operation will close down in 2017.
He said: "Around 70 people will be affected. We are doing everything we can to support those employees and minimise the impact on those affected."
The Isle of Man government said it was working closely with the bank and its staff.
Economic Development Minister Laurence Skelly added: " Currently the island has an unemployment rate of 1.8% (about 700 people) and over 1,000 job vacancies, including many in financial services.
"We are confident that we can assist the individuals to find suitable alternative employment".