Isle of Man holiday park plan near Ayres nature reserve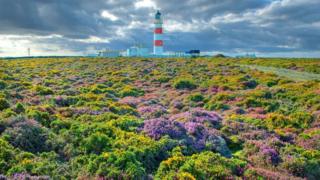 A £7m holiday park has been proposed near to a nature reserve.
The development includes 55 lodges, a restaurant and a bar on Glen Truan golf course near Ayres nature reserve in the north of the Isle of Man.
Pure Leisure Group has submitted the plans to the government and said it would create jobs and boost tourism.
A public meeting will be held Bride Methodist Hall on Thursday but campaigners say it will have a "detrimental effect on the local area".
An online petition against the proposal has gathered more than 100 signatures.
Campaigners said it will "increase the road traffic to unacceptable levels - the Ayres has its nature reserve and it is a dark skies site".
The Ayres nature reserve is designated as an Area of Special Scientific interest and as National Nature Reserve.
Between April and July the area is home to several breeding bird species including linnets, lapwings, skylarks and the little terns.