TT Homestay: Property owners to see fees increase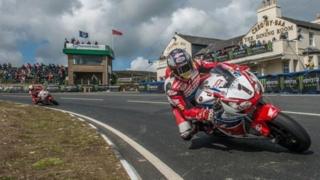 Manx homeowners who use a scheme to rent out their properties to TT fans are to see their registration fees increase, its new owners have said.
The Homestay scheme offers rooms to visitors during both the TT and Festival of Motorcycling.
In 2016, 884 homeowners offered a total of 3,667 bed spaces to biking fans.
The scheme's new operators MiQuando Ltd will increase annual fees by up to £25, but have promised to simplify booking and improve users' online experience.
Rob Callister MHK said the increase, the first in five years, was required so the scheme could operate without any support from taxpayers.
More than 40,000 people visited the Isle of Man for the annual TT races in 2017.
Homeowners can earn up to earn up to £1,800 of tax free income during the two-week event, but it is a legal requirement for those hosting fans to register for the scheme and have their property inspected.
A new one-year registration and inspection will cost £50, which is double the previous fee, but there are discounts offered those re-registering or signing up for multiple years.
Those already registered until 2019 will not be affected by the change.