Isle of Man child protection hampered by 'weak leadership'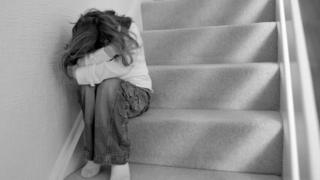 "Weak leadership" is standing in the way of improvements to the way children at risk of abuse on the Isle of Man are protected, a care watchdog has said.
The Care Inspectorate called for urgent action in 2014 and said changes made to Children's Services since were "very promising" but "more needs to be done".
In a report, it said there was "little evidence" decision making had improved.
The Manx government said social worker recruitment remained an issue, despite changes to work permit regulations.
The report, based on an inspection in June 2016, welcomed the creation of two new social care roles within the service, which had helped improve early interventions.
However, it stated that the positions were not being monitored to check their effectiveness.
'Significantly diminished'
The watchdog had previously criticised the service for the speed of intervention into abusive households.
Concluding that some positive changes had been made, the report stated that "overall, the capacity for improvement was still being significantly diminished by weaknesses in leadership and direction".
"In 2014, at the conclusion of the original inspection, we said that discussion and apparent agreement about what needs to change, too often failed to translate into decision-making and positive action," the watchdog said.
"Unfortunately, we found little evidence in 2016 to suggest that this no longer applied."
A spokesman for the government said it had pledged to provide more on-island and in-service training.
The report was published ahead of a Tynwald debate later in October.