Isle of Man's Legislative Council: Five women elected to upper chamber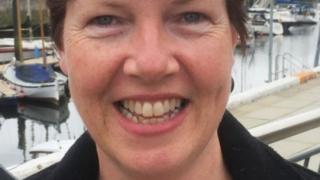 Five women have been elected to the Isle of Man's Legislative Council at a special sitting of the House of Keys.
Solicitor Jane Poole-Wilson received the most votes, with 22 MHKs voting for her to retain her seat in the upper house of Tynwald.
Kate Lord-Brennan, who received 16 votes, Tanya Humbles (15) and Marlene Hendy (14) were also elected for a five-year term.
Former journalist Kerry Sharpe received 13 votes to secure a shorter term.
Fifteen nominations were received for the council, which primarily acts as a revising chamber for bills.
It has 11 members, including the President of Tynwald, the Bishop of Sodor and Man, and the Attorney General.