Jersey Co-Op say GST rise 'should not be on food'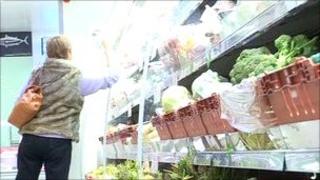 The Channel Island Co-Op has said GST should not be charged on food items.
In recent years, the cost of food has risen and islanders could be facing higher prices still, with a proposed rise in GST to 5%.
The rise is part of a plan by the treasury minister to help reduce the island's deficit.
The Channel Islands Co-Operative Society is urging politicians to vote in favour of adopting similar exemptions to those applied in the UK.
The society believes people in Jersey should not have to pay tax on items that are essential to a balanced diet.
The budget will be debated by States members next week. So far they have chosen to keep GST simple and apply it across the board.
Treasury minister Senator Philip Ozouf has lodged an amendment to the budget proposing the exemption of food from GST but with increasing everything else to 6%.