Jersey post may be cut to five-day week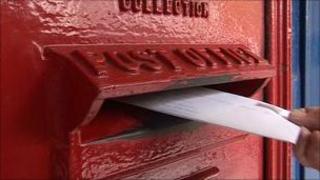 Postal delivery in Jersey could go down to five days a week before the end of the year.
Officials are considering what options are available for Jersey Post, given the downturn in postal use in the island.
Jersey Post chief executive, Ian Carr, said the postal delivery service could change this year.
He said: "I think that is a possibility, that is subject tot he consultation the JCRA has out."
But Mr Carr said they did not want to be seen as a service in decline.
"What we are saying is that we can sustain a very good service to all island homes Monday to Friday at a reasonable cost as we go forward.
"We want it to be seen as a way of sustaining a better service Monday to Friday."