Jersey could raise age of criminal responsibility to 12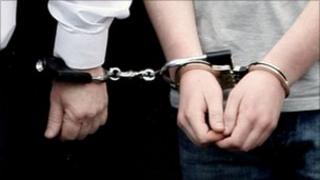 Jersey could change the age at which a child can be held legally responsible for a crime.
The minimum age of criminal responsibility is currently 10 but could be raised to 12.
Calls for a change had been proposed by the Howard League for Penal Reform who reviewed Jersey's Youth Justice system in 2008.
The charity wrote to the Chief Minister last year to find out if any changes had yet been made.
The Chief Minister replied to say moves were afoot to raise the criminal age of responsibility to 12 - bringing Jersey into line with Scotland and Guernsey - but they would not support a change to 14, as recommended by the report.
Another proposal asked Jersey to sign the United Nations Convention on the Rights of Children.
The Chief Minister said Jersey was seeking to ratify the convention and the principle of signing up had been agreed.
Andrew Neilson, from the Howard League for Penal Reform, said it was "a major step in the right direction".
'Failed by system'
The report also said young offenders should be treated as children first and criminals second.
Brian Heath, Jersey's chief probation officer, said a number of repeat young offenders had been failed by the system.
He said children who regularly appeared in court often had a history of abusive parents, had been in residential care and been suspended from school.
Mr Heath said offending was not their major problem, but was a sign that "somewhere the system had failed them".