Phone charges 'among highest in Europe' says regulator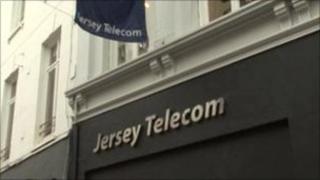 People could be paying more for phone services than they need to, according to Jersey's competition regulator.
The Jersey Competition Regulatory Authority (JCRA) examined Jersey Telecom's accounts after the firm released them for the first time.
JCRA said since Jersey Telecom had increased wholesale costs to other operators, the charges were among the highest in Europe.
Jersey Telecom said the figures needed to be put into perspective.
The JCRA said the higher base rate for wholesale prices means once the mark-up by companies had been made, customers were paying more than they should be.
It said the charges were 50% higher than in Guernsey.
The regulator said until now there had been a gap in the information available on Jersey Telecom's wholesale and retail charges, which made it very hard for other companies to compete.
Darragh McDermot, the corporate affairs director at Jersey Telecom, said the figures needed to be broken down, looked at in detail and put into perspective.
He said Jersey Telecom "would be delighted to work with the JCRA to look at the costs".
Both Newtel and Sure, who buy wholesale services provided by Jersey Telecom, welcomed the release of the accounts but said it had taken too long to publish the figures.
Graham Hughes, chief executive of Sure, said the figures showed Jersey Telecom ran some of its retail services at a loss, making effective competition extremely difficult.