Jersey's hydrotherapy pool saved from cuts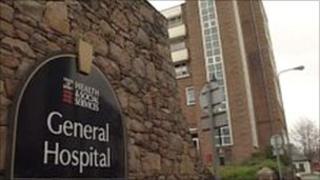 The hydrotherapy pool at Jersey's General Hospital will stay open.
The closure of the pool was one of the schemes put forward under the comprehensive spending review proposals.
The island's government plans to make £50m of savings over three years.
The health department announced the pool will remain open following a "service re-design" which included three physiotherapists taking voluntary redundancy.
Last year 2,708 appointments were made in the physiotherapy department to use the pool.
But the health minister, Deputy Anne Pryke, said it was a carefully considered decision, and she was proud the pool had been retained.
The superintendent physiotherapist Chris Sanderson said they would also cut costs by running more group therapy sessions, rather than having one patient in the water at a time.
Also as part of the service redesign, community physiotherapy staff who look after patients in their own homes have been brought together as one team at Westmount Assessment and Rehabilitation Centre.