Criminals' cash 'could fund Haut de la Garenne inquiry'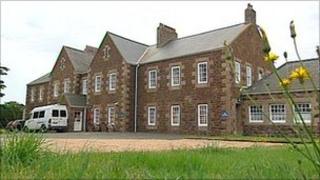 Money seized from criminals could fund an official inquiry into an historic child abuse investigation, according to Senator Francis Le Gresley.
The chief minister announced this week that no further action would be taken after the police investigation closed, and it was questionable whether an inquiry could find what had happened.
But Senator Francis Le Gresley has asked members to rethink that decision.
He said islanders need an independent inquiry.
He added the committee of inquiry would be expensive, but the criminal offences confiscation fund contains £6.5m and he believes that is an appropriate use of that money.
Senator Le Gresley said "it was completely wrong" that politicians were not given the chance to debate the report that decided there should be no inquiry.
He said such an important issue, which has dominated the headlines for the past three years, should be discussed in the House.
"A committee of inquiry was promised by the Council of Ministers once all the prosecution had been completed," he said.