Jersey politician wants election day bank holiday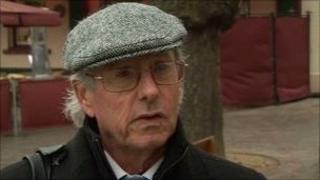 Jersey should have an additional bank holiday to try to increase the number of voters at elections, according to Deputy Geoff Southern.
Deputy Southern wants a one-off holiday, marking the first time Senators, Deputies and Constables are elected on the same day.
The next Jersey election will be on Wednesday 19 October and Deputy Southern wants it to be a day off.
He said his proposal was a way of tackling the island's low turnout.
For the first time, all but six Jersey politicians will be elected on the same day with an equal term of office.
Eventually every single politician will be elected on the same day once their terms office are synchronised.
But Deputy Southern said the island had some of the lowest turnouts in the world at elections.
He said this would be not only an historic moment, but also an opportunity to tackle the problem of low turnout.
At the last election in 2008 the turnout was between 45% and 50% in most parishes and just 34% in St Helier.
The lowest turnout was in the St Helier number one district, where 25.5% of people on the electoral roll turned out to vote.