States of Jersey website to show housing waiting list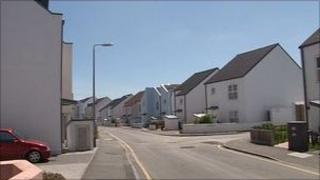 The length of waiting lists for States housing in Jersey is to be made available on the internet.
The new Minister for Housing, Deputy Andrew Green, said information on housing in Jersey would be put on the States website.
He said the information was available but the website was being put together in a way that would make it more accessible.
The website will give details of waiting lists for States housing.
Deputy Green responded to a proposal from Deputy Paul Le Claire who asked for a report on the housing situation every two years.
Due to resources, Deputy Green said that would not be possible and was not necessary.
He said: "The one thing I did accept about Deputy Le Claire's proposition was in regard to the website.
"We do have a website but we don't have things like the waiting list on there, we're not going to put names on there but people might like to know how many people are waiting.
"We are doing it, in fact it is virtually done."