Janvrin gets National Healthy Schools award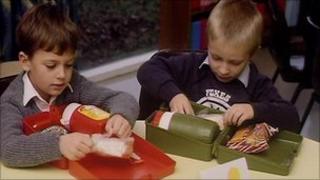 Janvrin primary school in Jersey has been awarded for its participation in the National Healthy Schools programme.
The award was given to Janvrin for its work in developing and promoting health in the school.
Headteacher John du Feu said: "I am delighted the school's commitment has been officially recognised."
The scheme aims to encourage people to work towards good physical and emotional health and well-being in Jersey schools.
Sue Falconer, the UK validator for the Healthy Schools programme, said: "The school is to be congratulated on the progress it has made in personal, social and health education and on the inclusive way it supports all children."
Janvin is the eighth Jersey school to win the award and a further nine schools are working towards it.