Fair to help Jersey students plan higher education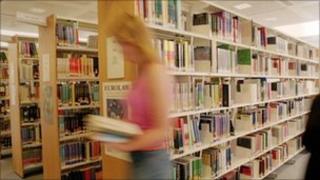 Representatives from 60 universities in the UK, Australia and New Zealand are in Jersey for the annual Higher Education fair.
It runs from 1330 to 1830 GMT at Hautlieu School and gives students the chance to find out about university.
There will be seminars on how to choose a course and a university.
Alan Williams, from Careers Jersey, which organises the event, said the fair is a great opportunity to talk to universities about their options.
He said students can "start to gain varied and extensive information that will help them make important decisions that lie ahead of them."
There will also be seminars on teaching, medicine, sport, criminology, law and biological sciences.