Call for Jersey immigrant registration cards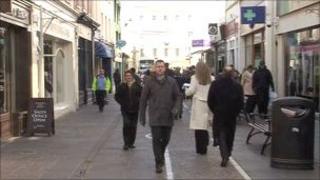 All people moving to Jersey may have to carry registration cards under new work and housing rules.
The plan has been suggested by the States of Jersey migration advisory group.
The group claims it would "bring benefits to those with strong connections to Jersey".
The registration cards will be issued to anyone moving to the island if politicians vote for the combined working and housing act.
The move would also need an official register of names and address to be drawn up, and a law governing this is also being suggested.
The change to the law would see the current three housing categories replaced with a two-tier system.
Senator Paul Routier, chairman of the advisory group, said under the scheme people wanting to work in Jersey, buy or rent a home would need a card recording their residential status.
He said: "It is time that our old laws be replaced, and I am confident that these new laws will provide tighter and fairer controls over immigration."
The group said this new system would enable information on Jersey's population to be kept easily.