Shortage of volunteers for St Helier Honorary Police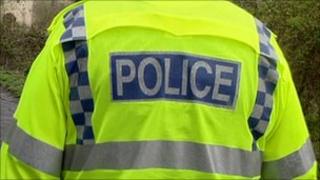 Nearly half of the positions in the St Helier Honorary Police force are empty.
The shortage means officers are unable to respond to parishioners' complaints, according to its annual report.
Statistics from the parish of St Helier showed its volunteer police force spent almost 5,000 hours carrying out duties during 2010.
The force policed events such as the Jersey Boat Show, the Battle of Flowers, the Muratti football and Liberation Day celebrations.
But there were fewer parish hall inquiries - where officers determine whether an offence warrants a charge.
The St Helier Honorary Police service has 52 positions but, despite a recruitment campaign, only 28 of them were filled at the end of last year.
St Helier Constable Simon Crowcroft said morale was extremely good in the force despite the shortage of officers.
He said: "We know that in Jersey people have to work incredibly hard just to pay their mortgages and their living expenses, so it is a big ask to ask people to come out and put time into the honorary police."