Jersey States will charge to dump green waste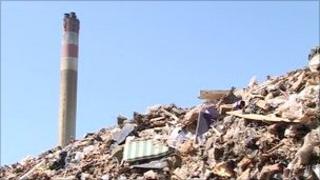 Businesses in Jersey will have to pay to get rid of their green waste in future after the States agreed the change.
The States of Jersey has agreed to charge contractors for the service at La Collette.
Green waste dumped at the site is turned into compost.
Deputy Paul Le Claire argued the service was too expensive to run, costing about £1m a year and making just £50,000 from compost sales.
Deputy Judy Martin agreed. She said contractors were laughing at the taxpayers' expense by having the service for free.
The minister in charge Constable Mike Jackson said he did not want to put anyone off recycling their rubbish in an environmentally friendly way.
He said although he sympathised, he could not support the idea. But the proposition passed easily by 44 votes to one.