People in Jersey raise over £7,000 for Japan appeal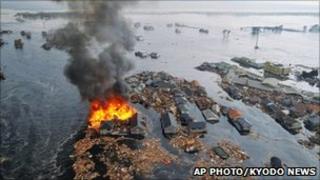 Islanders have raised over £7,000 in four days for the Red Cross Japan Tsunami Appeal.
Andrew Baudains, chairman of the British Red Cross Jersey Fundraising Committee, said: "We have had a terrific response to our appeal."
He said: "People... ask how they can support our appeal and should continue to send cheques or call the office."
The seventh largest recorded earthquake in history struck the coast of Japan on Friday 11 March.