Cayman government examine Jersey youth crime scheme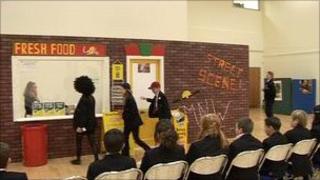 Officials from the Cayman Islands are hoping to learn from Jersey's youth crime prevention programme.
Visitors from the Cayman government came to Jersey to work with the "Prison? Me? No Way" team in Jersey, with the aim of replicating the scheme.
The programme tours schools in the island with a sample prison cell, a police dog and officers.
Lesley Harrison, chairman of the scheme, said the visitors will be going to the schools to see it in action.
Ms Harrison said it was very flattering to hear the Cayman Islands were inspired by Jersey's programme.
She said: "Last January the Cayman ministry paid for me to go over and explain to them and their government the concept and how it could work for them."
"Whenever you have got somebody from the outside and they are coming in and going 'wow', it makes you very grateful you have got such a great team of people.
"It is a great compliment for us that you've got another offshore jurisdiction who are looking to us and want to replicate the success we have here."