St Ouen Constable set to retire in November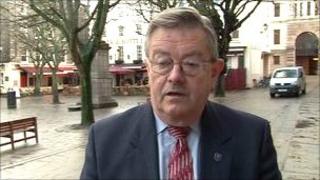 The president of the constables committee has said he will retire from public office in November.
Constable Ken Vibert of St Ouen said after nearly 18 years in the role it was time to move on.
He said he had loved serving the parish but it was time to let someone else take over.
Constable Vibert said: "I've done a lot in my 17 years, probably a lot more than my predecessors did, but I've spent more money than them as well."
He went on to say: "The extension to the parish hall is one of the highlights, as is the village green."
Constable Vibert is President of the Assemblée Parlementaire de la Francophonie and Chairman of the Comité des Connétables.
He said he did not know where the years had gone, but that if you enjoy something "time goes by much quicker".
For the first time all constables, deputies and half of all senators will be elected on the same day in November.