Jersey Heritage wants islanders' support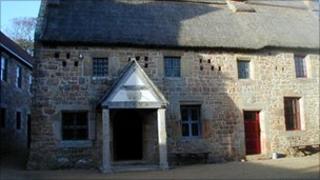 Jersey Heritage is encouraging islanders to care for and support the castles, museums and other sites the organisation runs.
The attractions that have been closed over the winter, including Hamptonne, are due to reopen in April.
Jersey Heritage looks after castles, museums and ancient monuments.
In 2011 it is hoping to increase membership among islanders, visitors and corporate groups and is using the slogan "Visit, Stay and Belong".
It is confident the campaign will reach people who have previously not got involved.
Hamptonne Country Life Museum in St Lawrence, which had to close to the public for most of last year, will open for 100 days this year.