New Easyjet route links Jersey and Glasgow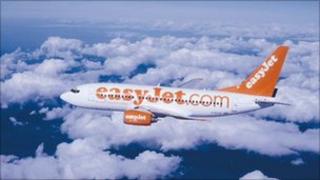 Jersey now has a direct link to Scotland after Easyjet announced a new route from the island to Glasgow.
The flights to the Scottish city will depart three times a week, on Tuesdays, Thursdays and Saturdays between June and September.
The new route will be Easyjet's second from Jersey. It currently operates daily flights to Liverpool.
Ali Gayward, UK commercial manager at Easyjet, said: "This is great news for Jersey.
"Not only will we make a positive contribution to local tourism in the island, we will also provide Jersey residents with an affordable link to Scotland."
Senator Paul Routier, Assistant Minister for Economic Development, said: "Easyjet's announcement is excellent news in terms of the opportunities this low-cost air route will afford island residents as well as the inbound tourism benefits.
"Easyjet already operates a successful and well-established year-round service to Liverpool from Jersey and we are confident that, providing passengers take advantage of the service, Glasgow will achieve similar results."