Jersey Development Company candidate pulls out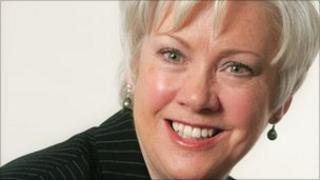 Baroness Ford has withdrawn her bid to become chairman of the States of Jersey Development Company.
The current chairman of the Olympic Park Legacy Company was the treasury minister's first choice to become chairman of the States owned company.
Margaret Ford withdraw her candidacy after States members decided to review the recruitment process.
Senator Ozouf has written to all the Board candidates to express his confidence in their candidacies.
Senator Ozouf said: "Margaret Ford could have been a very strong leader of the new SOJDC Board and could have brought a fresh and experienced approach.
"Whilst the States have an absolute right to call any matter into scrutiny, such matters do need to be handled sensitively, properly and in a manner that ensures innocent parties are unaffected by politics."
Independent representative
The person eventually accepted in to the role by the States of Jersey would be expected to work 24 days a year and would be paid £40,000 per year.
The Council of Ministers will now consider all options concerning the appointment of a replacement chairman over the next few days.
They would act as an independent representative as the States of Jersey Development Company delivers new property developments in Jersey.
The Jersey Development Company Limited replaces the Waterfront Enterprise Board, which has been behind the redevelopment of St Helier seafront.
The aim of the new States-backed agency is to to put all development projects under one body.