States to have more control over civil servant pay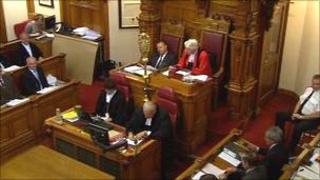 Politicians have agreed there should be greater control over the top salaries paid to civil servants in Jersey.
States members voted for the body that oversees States employment to control and monitor the salaries of public workers earning more than £100,000.
The vote was almost unanimously with 36 members in favour and nine against.
Chief Minister, Senator Terry Le Sueur, was the only member to abstain from voting as he is Chairman of the States Employment Board.
Senator Le Sueur said: "As chairman of the States employment board I can't say I relish the prospect of doing this for the next couple of weeks.
"But I do appreciate very much the concerns that members of the States and members of the public have over the level of salaries in the public service.
"But also of the need to employ the right people for the right job."