Jersey bee population recovery 'could take years'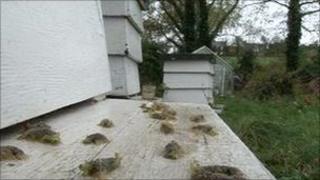 It could take up to five years to recover Jersey's bee population, according to the Jersey Organic Association.
Early in summer 2010, a disease called American Foulbrood wiped out entire honey bee colonies in the island.
The disease started in the UK but also affected Jersey.
The remaining bees survived winter and and are looking healthy, but Bob Tompkins, from the organic association said full recovery would take time.
The island was declared an infected zone at the start of June 2010, with movement of hives and equipment banned after the bacteria was found in two hives.