St Matthew's Glass Church remains closed for summer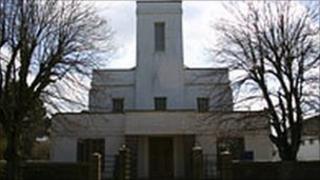 St Matthew's Glass Church will remain closed until mid-September while restoration work continues.
As well as a place of worship, it is also a tourist attraction as it contains a unique moulded glass collection, created by artist Renne Lalique in the 1930s.
The first phase of work focuses on the tower and bells, and removing asbestos from the organ pipe area.
From 3 April, the congregation will be based at Haute Vallee School.
Since work began a few months ago, it has been at Bel Royal School.
The States Economic Stimulus fund was used to match last year's fundraising by the congregation, which means there is £125,000 for the work.
But the Reverend Phil Warren, vicar of the church, said the whole restoration is expected to cost more than one million pounds.
He said he hoped to raise enough by fundraising to complete the work, but if not, the church would re-open after the first phase of work is completed in mid-September.
Meanwhile, Jersey Tourism has also announced two other tourist attractions - the Bouchet Agateware Pottery and Treasures of the Earth in St Ouen - have both ceased trading.