Jersey police launch seatbelt campaign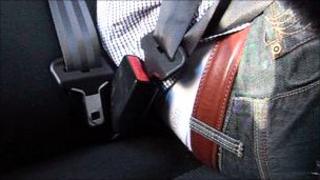 Jersey Police have begun an operation highlighting the dangers of not wearing a seatbelt.
Police officers are patrolling throughout April to make sure people are not breaking the law.
The police said officers had already dealt with 120 seatbelt offences this year.
All drivers and passengers aged 14 or older must wear seatbelts while all children aged under 14 must be restrained.