John Nettles says Midsomer would work with minorities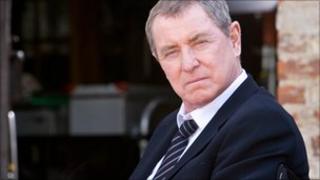 Former Midsomer Murders actor, John Nettles, said the ITV 1 drama would work if it included ethnic minority characters.
The producer of the ITV detective show claimed part of the programme's appeal was the absence of racial diversity.
Brian True-May was suspended for his comments but later apologised and has been re-instated.
Mr Nettles, who played the show's main character Tom Barnaby, said the producer made a mistake.
Mr Nettles, who has been named patron of the Friends of the Jersey Opera House, said: "I think he was probably wrong, it would work if there was racial diversity there.
"It just seemed to be a never never land, where such considerations where never broached."
John Nettles's final appearance on the drama was watched by up to 7.1m viewers.
The 67-year-old bowed out of the series after 14 years playing DCI Tom Barnaby.
Actor Neil Dudgeon replaced the central character as DCI John Barnaby, Tom's cousin, when the series returned.