Constable says lowering speed limit 'won't work'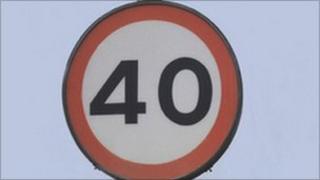 Lowering the speed limit in St Clement has not stopped some people driving too fast and it will not, according to the parish constable.
The legal speed limit was dropped in St Clement from 40mph to 30mph at the end of 2010, but there have still been accidents in the parish.
Constable Len Norman said that fining people was the only way to make them stop speeding.
He said: "I think that fining, hitting people in the pocket can be serious."
Constable Norman said the fact that the coast road had become so built up was what caused problems.
He said: "It is most appropriate it became a 30mph limit and people are telling me they feel a lot safer."
He said the majority of people drove within the limit but about 10% did not.
"What we've found with the electronic checks we carry out and our own police checks is that the vast majority of motorists abide by the speed limit.
"Those that are not tend to only be marginally over."
The States will debate plans to lower the speed limit to 30mph on more island roads.